Ensuring rights and choices for all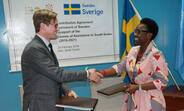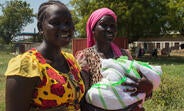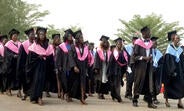 12 December 2018
'Be proud of your profession,' Minister tells midwifery and nursing graduates
Juba, South Sudan – Minister of Cabinet Affairs Dr. Martin Elia Lomuro told new graduates of midwifery and nursing students from Juba and Kajo Keji to take pride in their profession as they will be serving in the health sector, which is addressing a serious gap in health workforce. The minister referred to the graduation rite
Resources
The security situation remains tense countrywide. Intermittent clashes were reported in some states early this month, coupled with intercommunal fighting, mainly due to cattle rustling.

Looking back on our work in 2018, we made great strides in fulfilling our promise to...
Not so long ago, most people had large families: five children, on average. Where once...
No vacancies currently available