Ensuring rights and choices for all
13 November 2018
Converting family planning skeptics
"No! Family planning is not allowed here!" Mr. Dut, a pharmacy assistant at Aweil State Hospital, blurted out these words when asked about the family planning services at the hospital. This man, in his 60s, has 30 children from five wives and expects his youngest wife, a 24-year-old woman, to give him three more children. His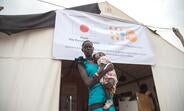 6 November 2018
Japan assistance ensures safe births in South Sudan crisis
The Japanese Government, in collaboration with the United Nations Population Fund, has reached almost a quarter of a million internally-displaced persons affected by the crisis in South Sudan with sexual and reproductive health services in the past four years. The beneficiaries, mostly women, young girls and youth in general,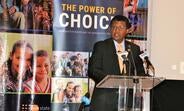 Resources
The security situation remains tense countrywide. Intermittent clashes were reported in some states early this month, coupled with intercommunal fighting, mainly due to cattle rustling.
Not so long ago, most people had large families: five children, on average. Where once...

Where will the 10-year-old girl be at 25? Much depends on the choices many different...
No vacancies currently available