UNFPA: Delivering a world where every pregnancy is wanted,
every childbirth is safe and every young person's potential fulfilled.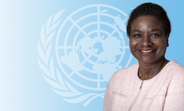 4 October 2017
Dr. Natalia Kanem Appointed UNFPA Executive Director
UNITED NATIONS, New York, 3 October 2017 — Dr. Natalia Kanem was appointed Executive Director of UNFPA, the United Nations Population Fund, today by Secretary-General António Guterres. She holds the rank of United Nations Under-Secretary-General. Dr. Kanem, a Panamanian, is the Fund's fifth Executive Director. She had been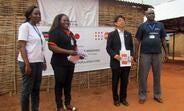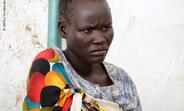 Resources
The security situation remains tense countrywide. Intermittent clashes were reported in some states early this month, coupled with intercommunal fighting, mainly due to cattle rustling.

Where will the 10-year-old girl be at 25? Much depends on the choices many different...
Events
No content available
No vacancies currently available