UNFPA: Delivering a world where every pregnancy is wanted,
every childbirth is safe and every young person's potential fulfilled.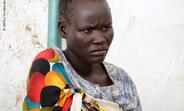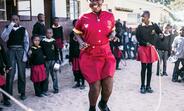 20 October 2016
Ten-year-old girls are the face of our future
Ten-year-old Temawelase is a sixth-grader in a rural community in the Hhohho region of Swaziland. Almost 4000 kilometres away, her age-mate Daline has just finished primary school in Yaoundé, the political capital of...
20 October 2016
The State of World Population 2016 launched
Today, we release The State of World Population 2016, published by UNFPA, the United Nations Population Fund. This year's report is entitled, "10: How our future depends on a girl at this decisive age."
Resources
The security situation remains tense countrywide. Intermittent clashes were reported in some states early this month, coupled with intercommunal fighting, mainly due to cattle rustling.

Where will the 10-year-old girl be at 25? Much depends on the choices many different...