Bentiu, South Sudan-For nearly a decade now, Nyachar and her family have had to live a nomadic life, moving from place to place due to conflict and natural disasters. Aged 38, Nyachar, four children, and her unemployed husband are among 220,000 people displaced by floods living in Internally Displaced People sites at various locations across Unity State, including Bentiu, the Capital. 
Women and girls at risk  
More than half of the displaced population are women and girls who continue to be subjected to violence, including sexual abuse, rape, and forced and child marriage. 
Before the floods, women depended on firewood gathering and charcoal collection and selling to contribute to the upkeep of their families. But with the current condition, some of them have to find different means for survival. 
"Some of us have stopped collecting firewood because of the flood and insecurity. I collected firewood, made charcoal, and sold fresh milk to help my husband meet our family's needs. But now I have to sell tea in the local market to earn some money," says Nyachar Gatneay Rial.
Meeting the family's needs 
According to Nyachar, many women have been abandoned or threatened by their husbands for the inability to contribute to the upkeep of their families. As a result, some displaced women have to risk their safety to get money to help the family.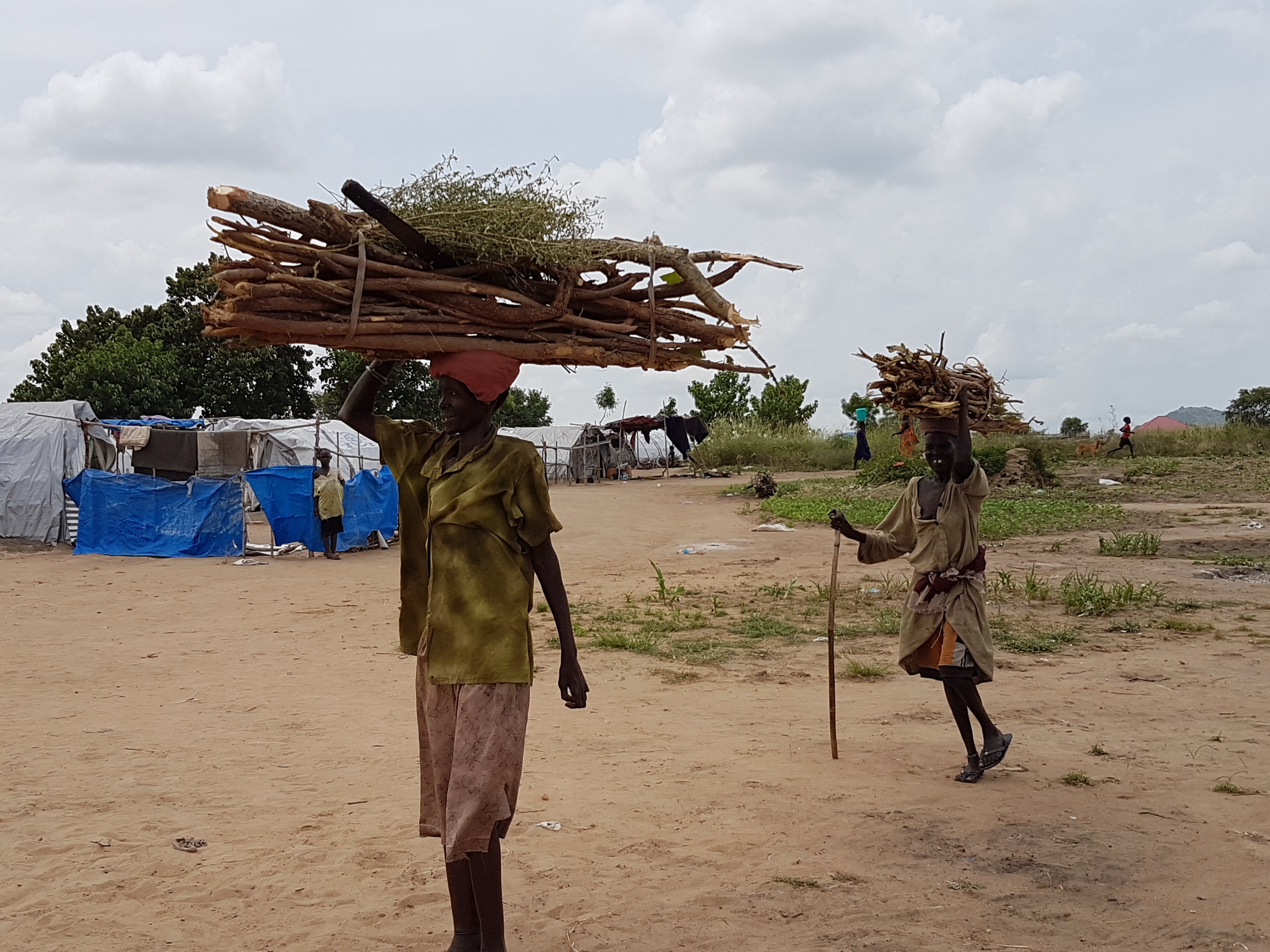 "Firewood collection is the main source of income for most of us women in Bentiu. We know that firewood collection areas are unsafe due to violence, the threat of wild animals, snakes, and crocodiles, especially when we have to cross a large flooded field to get dried wood. But we don't have any other option; we have to collect firewood to survive and support our families. We need to send our children to school," says Diang Juoy Tutchar. 
Ms. Tutchar, aged 39, is a widow and mother of five children. According to her, to mitigate the challenges, they often travel in large numbers to go far afield to gather firewood and make sure to be back home before nightfall. 
Ms. Alona S. Bermejo, UNFPA Field Programme Coordinator, assigned in Bentiu, says that the result of a GBV Risk Assessment conducted in December 2021 by the GBV Sub-Cluster, led by UNFPA, indicates that due to the inability and difficulty of the family to meet up with children school fees, adolescent girls are not able to go to school. 
"Most often, girls not attending school are expected and forced to marry. Child or Forced Marriage is seen as the solution to alleviate the family's poverty, especially during flooding," she adds.
Ten years after independence and three years after the signing of the revitalized peace agreement, people in South Sudan continue to face deteriorating humanitarian conditions.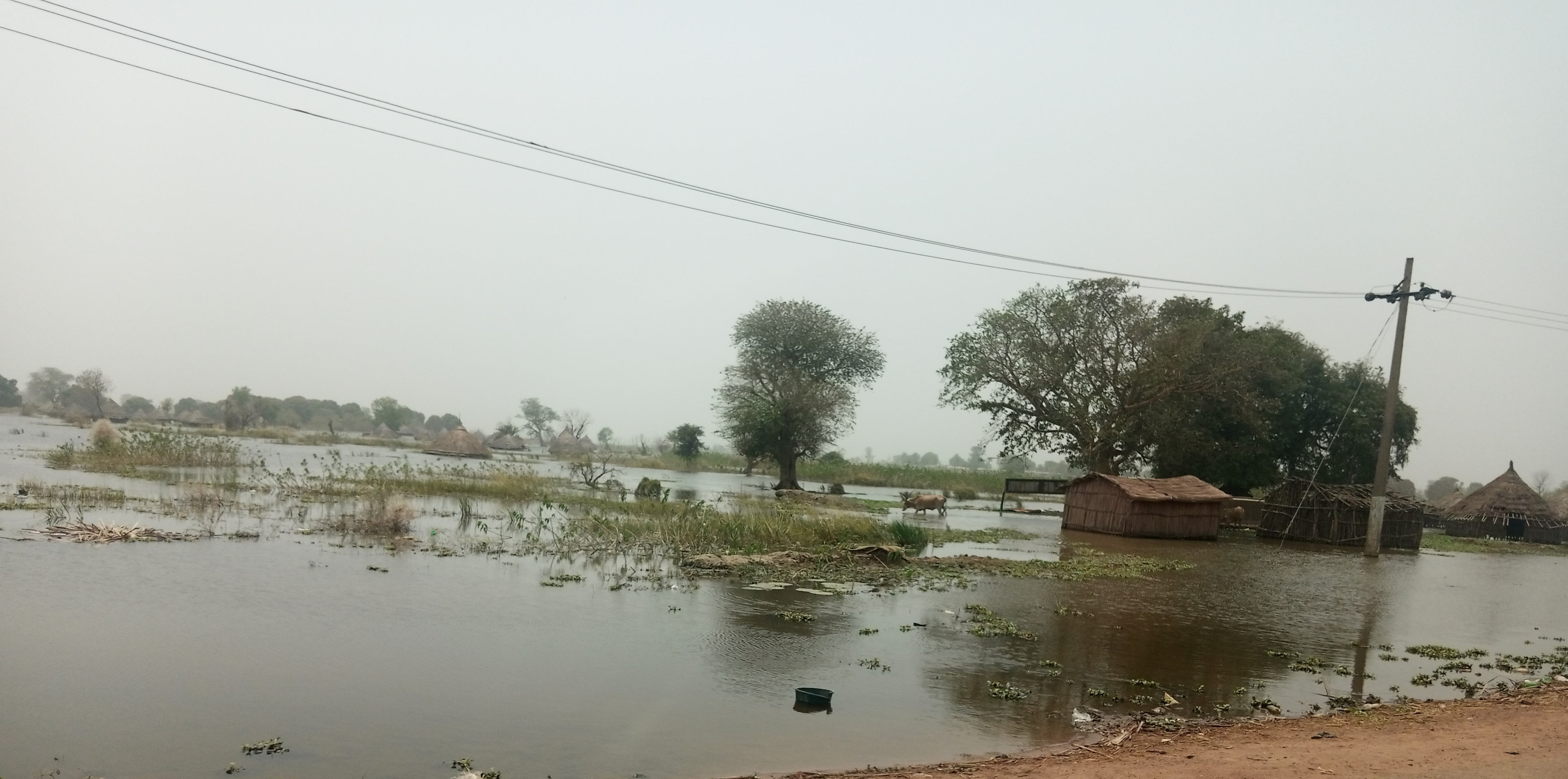 According to the United Nations Office for the Coordination of Humanitarian Affairs, widespread violence, conflict, public health challenges, climatic shocks resulting in flooding, and localized drought, are having a severe impact on the people's livelihoods; hampering access to education and water, sanitation and hygiene and health services. This has led more than two-thirds of South Sudan's population, 8.9 million people, to need humanitarian assistance.
Helping women and girls affected by the crises
UNFPA supports 13 Women and Girls Friendly Spaces (WGFS) across South Sudan to provide women and girls affected by humanitarian crises a safe entry point for services and information about their health and well-being, especially for those at risk of gender-based violence during displacement. The WGFS offers case management for GBV survivors, group and individual psychosocial support services, and referral of the GBV survivor to legal services if needed. They also provide life skills training for women to help them become self-sufficient. 
UNFPA's humanitarian efforts in South Sudan are supported by ECHO, Sweden, Canada, Japan, Norway, and Denmark.
-By Calixte S. Hessou